Recovery and Religion
Tony Harris, God, and the Jehovah's Witnesses
By Adrian Currie
"Questions were being answered that I could never get answered before."
The religion of Jehovah's Witnesses has been controversial since its start and, some would say, misunderstood. There are over 8 million members worldwide, according to the group. Some aspects of the religion coincide with other forms of mainstream Christianity with some distinct differences. Witnesses believe that we have been living in the end times since 1914. According to jw.org, some signs of these last days include: war on a large scale, earthquakes, famine, increased crime and break down of family.
They believe God, Jesus and angels live in a spiritual realm and that 144,000 individuals will be resurrected to live in heaven. Members don't engage in politics or in the military nor do they accept blood transfusions. The religion forbids drug and alcohol abuse, smoking, adultery, premarital sex, and homosexuality.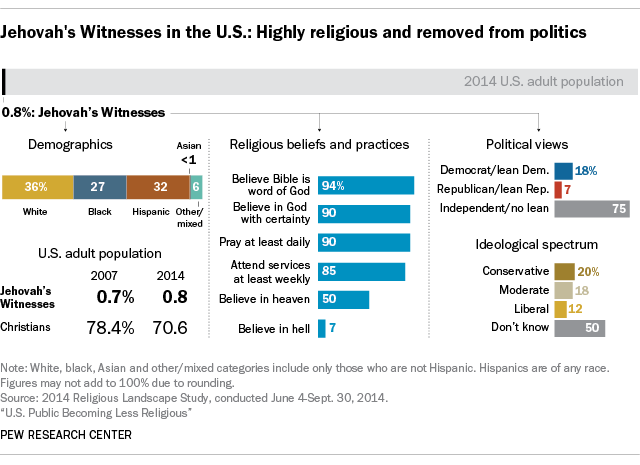 Many struggling with addiction and other behaviors have managed to overcome them with the assistance of Jehovah's Witnesses.  Mr. Tony Harris of the Bronx, NY, struggled to overcome a heroin addiction that began in his teens before accepting a home bible study from Jehovah's Witnesses.
Harris credits this study as the reason he was able to change his life. "Questions were being answered that I could never get answered before."
Throughout the Covid-19 pandemic, many Americans have either begun using "hard" drugs or increased their usage of them, according to Dr. Nora Volkow, Director of the National Institute on Drug Abuse, who testified this past July before the Senate Caucus on International Narcotics Control.
"The twin addiction and overdose crises have collided with the Covid-19 pandemic, each exacerbating the deleterious effects of the other, resulting in increased rates of substance use and overdose…Large increases in many kinds of drug use and overdose have been recorded since March 2020, when a national emergency was declared and our lives radically changed due to lockdown and the closure of businesses and schools."
A June 2020 CDC report showed that 13% of U.S. adults either "started or increased substance use."
During the months of November and December, Jehovah's Witnesses have campaigned on a message of hope, which they've shared with communities around the world, including Bronx residents. The article, "A Better World Is Near," appeared in a special edition of The Watchtower magazine, which has been published since 1879. This message of hope aims to help people navigate the trying times of the Covid-19 pandemic. "People are longing to hear a positive message, and this is the best news possible," says Robert Hendriks, U.S. Spokesman for Jehovah's Witnesses.
The special edition of The Watchtower asks the questions: "Do current world events indicate that the end of the world is near? If so, can we do anything to survive the end of the world?" Some of the topics covered are, "We Need a Better World!" "How You Can Live in a New World," and "The Paradise New World That Is Near!"
Drug overdoses have increased as well since the pandemic began. "Over 81,000 drug overdose deaths occurred in the United States in the 12 months ending in May 2020, the highest number of overdose deaths ever recorded in a 12-month period," according to the Centers for Disease Control and Prevention (CDC).
Harris recalls being unable to escape the pull of heroin during his addiction. Fortunately, he overcame his love for the drug in time to spare his own life, as heroin remains a top killer amongst pandemic overdoses.
"There's sort of a perfect storm of factors that we know increase drug use," says William Stoops, PhD, a professor of behavioral science, psychiatry and psychology at the University of Kentucky in a recent American Psychological Association (APA) article. "People are more stressed and isolated, so they make unhealthy decisions, including drinking more and taking drugs."
More than 81,000 fatal drug overdoses occurred in the United States from May 2019 to May 2020, at the time the highest number ever recorded in a 12-month period, according to the CDC. "100,306 people are believed to have died of a drug overdose during the 12-month period ending in April 2021," setting yet a new high, says the CDC.
Robert Redfield, CDC director under former President Donald Trump, drew a direct line from increased overdose deaths to the ongoing pandemic, stating, "The disruption to daily life due to the COVID-19 pandemic has hit those with substance use disorder hard," said Redfield. The CDC says the overdoses are likely due to "co-use or contamination of cocaine with illicitly manufactured fentanyl or heroin." Cocaine-involved overdose deaths increased by 26.5%, according to the agency.
Harris speaks about his initial experience with Jehovah's Witnesses as a heroin addict, "My initial contact with Jehovah's Witnesses was not positive."
Harris overcame his addiction decades ago, but his story remains relevant today, as many teenagers addicted to heroin and other illicit drugs don't live to tell their stories. He expresses gratitude for being one of the ones who made it out of his addiction.
Jehovah's Witnesses were impacted by the outbreak of the coronavirus like many other religions. They closed the doors to Kingdom Halls all over the world due to federal and state mandates and to comply with safety protocols. Some Kingdom Halls have begun offering in-person and hybrid meetings as pilot programs to "test the waters."
The Jehovah's Witnesses are apolitical. The Watchtower says "God's Kingdom is the only government that has the power to solve all global problems permanently." However, the group says it will follow U.S. authorities on pandemic guidance. The Governing Body of Jehovah's Witnesses – a panel of select Witnesses placed in charge of shepherding the flock [members] – announced in October 2021 that, "We respect 'the superior authorities' and obey the laws of the country or community where we live. These laws may affect our family, business, or possessions."  The group also said it had encouraging results from efforts to resume in-person meetings.
Tony Harris explains who the Jehovah's Witnesses are and where they came from. His example highlights the life struggles many members endured before learning about God and becoming members of the religion.
According to the www.jw.org website, the Jehovah's Witness religion can be found in 240 lands consisting of 8,695,808 Jehovah's Witnesses conducting 7,705,765 free home Bible studies. The site also lists this year's attendance at the annual Memorial of Christ's death at 17,844,773 taking place across the 120,387 congregations of Jehovah's Witnesses.
Harris speaks about how those struggling today in different areas of their lives can reach out for guidance and support from Jehovah's Witnesses and God Himself.
"We have not stopped reaching out to people by letter-writing, telephone conversations, maybe even emails or informal encounters that are safe with people," said Harris. "But basically, anyone who wanted to access information about the Bible, about Jehovah's Witnesses, about how to deal with family problems, teenagers, marital advice; all of these things the Bible deals with, and all they have to do is, if they have a device – cellphone, computer – just go to www.jw.org.  That's our official website."
The organization's website, Harris mentions, is the key tool for reaching out to Jehovah's Witnesses during the pandemic. "It's not designed to do anything other than to build faith and trust in our Creator, in the teachings of the Bible, and what it means to be a real, genuine Christian."